You may be looking for this
Check this out!
The best new fashion in town!
Lonely? Single? Looking for that special one?
Hi!! Wanna Chat?
PLEASE VOTE!!
I'VE TRIED SO MANY WAYS BUT MY WEIGHT IS STILL THE SAME...WHY HUH?
FREE TOP UP?. PERCUMA MAXIS10 ATAU CELCOM10 !!
TEAMFIFI? WHAT"S THAT? WHO IS SHE?
My visitors
Chat with me
MLM satu sistem pyramid?
Abang-Abang Macho
Check out this cool blog!
The time now is..(KL M'sia)
PRODUCTS

CHRIS REA
Monday, July 31
Well Adeeb...i can't find the song that you wanted for now but i have something here from Chris Rea....."Tell me there's heaven"
posted by MISYA @ 6:04 PM


Adakah Faizal akan menjadi Juara AF4?
Well...tomorrow will be the AF4 Finale. Based on I nyer polling (n=79 votes)...almost half of them menjangkakan Faizal akan menjadi Juara....
Peratusan Farhan yang expect dia akan manjadi Juara hanya aroun 22%
But must remember...Lotter antara in the running to be the champion..(underdog!) so ada kemungkinan juga kan?
Apapun nantikan keputusannya esok...and yang penting I'll be watching the finals at Putra Stadium, Bukit Jalil dan melihat kemeriahannya!
Antara lagu-lagu yang pernah dinyanyikan oleh Faizal...(sumber : Kerepek!) - Lagu-Lagu Rakyat Terengganu - Dealova - Senandung Anak Laut - Kembara Lawati webpage Faizal FC Unofficial website!
posted by MISYA @ 1:49 PM


DATUK K...ENGKAULAH PILIHAN HATI KU...betul ke (is it true)?
Sunday, July 30
Last week I ada tunjukkan pada you allz result polling yang i ada letakkan dalam blog I nie. This an update
Based on the opinion poll that Kak Misya have placed in my blog (currently based on

n=72 votes

) 6 in 10 people are not aggreeing to her marrying Datuk K...why? I am not sure of that..is he too old for her?.You can leave your comment..and only 8% of the people feel very happy with her choice, whilst the other 29% of the people feel "aku tak kisahlah dengan siapa yang dia pilih...bukan hal aku" ("i don't really care)
Setakat ini Misya nampak seramai 62% yang tak bersetuju dengan pilihan hati Siti itu dan merasakan dia telah membuat keputusan yang salah dengan mengahwini Datuk bermisai itew....!!!! Apa pun terimalah BUKAN CINTA BIASA dari Siti...
posted by MISYA @ 6:24 PM


KL RALLY - ISRAEL / LEBANON
Friday, July 28
About an hour ago a huge number of people (opposition parties followers) had gone out for a rally along Jalan P Ramlee walking towards the KLCC Convention Centre chanting "Allahuakbar!" with many holding the banners showing their dissapprove against the Israel actions towards Lebanon. I have managed to take some pictures of the rally....
A bird's eye view - Walking towards KLCC Convention Centre
posted by MISYA @ 3:34 PM


CHRISTINA AGUILERA
Hi Jackie O...how's Bangkok?
Well here's the song that you have requested. Hope you'll enjoy it...don't be lonely there in BKK ok. Sure got lotzaa hunky Thai men there for your dinner, supper, dessert or even breakfast!!
- Tilt Ya Head Back - Nelly feat. Christina Aguilera
- Ain't No Other Man
posted by MISYA @ 2:37 PM


JACLYN VICTOR - INILAH JAC
Yesterday, pergilah ke BB Plaza menemankan mak ayam besar SAADI mencari handset baru menggantikan handset yang gamaknya telah kehilangan dalam teksi katanya...atau pun telah diberikan kepada jejans...spedorama mak ayam? ahaks!
But anyway, after that pergilah cruising through the CD shops and terjumpalah dengan album terbaru JAC bertajuk...'INILAH JAC' (see the pic)
Sepuluh lagu telah dimuatkan di dalam albumnya kali ini di antaranya....
1. Inilah masanya
2. Cinta tiada akhirnya - (my fave..macam kisah cinta i..."macam bercinta jeeer" seperti kata-kata "The Virgin Jiba"
3. Cepat cepat (feat. Mode)
4. Ceritera cinta (berduet bersama Rio Ferbian)
5. Layu sebelum berkembang
6. Kasih sayang
7. Selagi bertahan
8. Jealous (feat. Reefa)
9. Star (Old Skool Mix) feat Ebony Klan
10. Superwoman - alah...lagu Karyn White dulu tuh! Best jugak version yang dibawa oleh Jac
Jac dengan pose Kels nyer...
posted by MISYA @ 9:15 AM


Wednesday, July 26
Somebody has requested for this song from Micheal....SWAY
posted by MISYA @ 3:01 PM


SHANTY
Sedikit biodata of SHANTY...terimalah nyanyian darinye....JATUH CINTA
Nama : Shanty
Nama Lengkap : Annissa Nurul Shanty Kusuma Wardhani Heryadie
Tempat/tgl lahir : Jakarta, 30 Desember 1978
Anak ke/dari : 3 dari 3
Nama Ayah : Eddy Heryadie (Sumedang-Sukabumi)
Nama Ibu : Ratna Sutama (Jawa-Belanda)
Agama : IslamTinggi/Berat : 165 cm/47 kg
Pekerjaan : Model, VJ MTV, Singer
posted by MISYA @ 2:32 PM


HANI MOHSIN DALAM KENANGAN
Semalam kita telah dikejutkan dengan berita tergempar iaitu pemergian ke rahmatullah pengacara sensasi Roda Impian..HANI MOHSIN akibat serangan sakit jantung.
Dia ketika itu telah rebah dan pengsan di Lapangan Terbang LCT, KLIA semasa dalam perjalanan bercuti ke Langkawi bersama anak perempuan kesayangannya. Marilah sama- sama kita memanjatkan doa semoga rohnya di tempatkan bersama-sama orang-orang yang beriman. Al-Fatihah........
posted by MISYA @ 11:05 AM


BEYONCE KNOWLES
Tuesday, July 25
Get this song by Beyonce featuring Ghostface Killah - SUMMER TIME
posted by MISYA @ 12:51 PM


HARMONI
Lagu nie dinyanyikan semula oleh VELVET pada konsert ke 8 (AF4) last week. Terimalah PENANTIAN dari kumpulan Harmoni
posted by MISYA @ 12:37 PM


JACLYN VICTOR
This song was given to me by a colleague of mine. A song sang by Jaclyn Victor featuring Same Same - WITHOUT YOU
posted by MISYA @ 12:30 PM


Biarlah Rahsia - Siti Nurhaliza
Saturday, July 22
posted by MISYA @ 12:10 PM


TONY BENNETT & KD LANG
They are generations apart -- he's 76, she's 41. But when Tony Bennett and k.d. lang team up, they sound like the perfect couple. Their new collaboration, A
Wonderful World
, was produced by T Bone Burnett and recorded over three days at the Harms Theater in Englewood, N.J.
posted by MISYA @ 12:45 AM


NANIA
This is a song from an Indonesian singer - Nania from the Fantastic Females album. The song is called "Lilin Lilin Kecil" (Little Candles)....
posted by MISYA @ 12:45 AM


JANET JACKSON
Friday, July 21
Janet Jackson featuring Missy Eliott with their song..
SON OF A GUN
Remember Miss Jackson...to check your boobs not to come out from your bra!
She told US chat show host David Letterman that the revealing dance routine was not a stunt. "I want to put all that behind me. I truly do," she told Letterman.
posted by MISYA @ 10:15 PM


SHEILA MAJID
After 20 years involvement in the arena of music, Sheila Majid needs no introduction, her music career has been growing steadily with numerous albums and has won many key awards throughout her musical career.
Malaysia's foremost singing sensation, SHEILA MAJID has continued to hold her rank presence in regional music scene for the last eighteen years with her trademark contemporary pop music tastefully with a Jazz and R&B flavour.
With Emosi (translation: Emotion), released a year later, SHEILA MAJID made a Malaysian invasion of a very protective Indonesian market. She went on to win the prestigious BASF Award for Best Female Artist in R&B category in 1987; never before by a non-Indonesian. Her success in Indonesia was further entrenched by a 1988 nationwide tour, which received an overwhelming response.
posted by MISYA @ 9:23 PM


TAKE THAT
The most successful British band since the Beatles, beloved of young and old alike. Their Hi-NRG rdance-pop tunes and soulful ballads dominated the English charts in the first half of the 90s. Which one did you fancy?
BACK FOR GOOD
posted by MISYA @ 9:10 PM


BOYZONE
LOVE ME FOR A REASON...this songs reminds me of Cardiff. It was during the Christmas holiday, cold and freezing all shops were closed can;t do anything much. Was sitting by the window and the song was playing on the radio...i cried thinking of my ...... :(
posted by MISYA @ 8:58 PM


CRAIG DAVID
After revolutionizing the world's perception of urban music and emerging as one of the most innovative British artists in years, Craig David returns with his new album The Story Goes...
I still remembered that he just started to get famous in the UK during my last year in London..
Here you can listen to his song....Separate Ways
posted by MISYA @ 8:40 PM


KRIS DAYANTI
Kris Dayanti is one of the most popular Divas in Indonesia and she is one of my favourite singer of all time. Terimalah lagunya berjodol....REMBULAN
posted by MISYA @ 8:31 PM


PUSSYCAT DOLLS - PCD
PCD nominated for Teen Choice 2006
THE PUSSYCAT DOLLS have been nominated in the following category for Teen Choice 2006.CHOICE R&B/HIP HOP TRACKPUSSYCAT DOLLS feat. SNOOP DOGG "Buttons"
posted by MISYA @ 8:17 PM


MADONNA
My friend Jack in bangkok had requested me to put in Madonna's song...
posted by MISYA @ 6:55 PM


SITI NURHALIZA and DATUK K
Since Siti announced about her tying the knot with Datuk K, all the newspapers, TV news Bulletins have been focusing on her news. Macam-macam cerita yang I dengar for the past few weeks. Even my colleagues at work have been talking and gossipping non-stop about her. Some of kakak-kakak kat ofis I were saying....
"kan bagus kalau dia pilih Fazley daripada Datuk K tu..."
"well kalau tulah pilihan dia biarlah kan...."
"Datuk K tu hensem jugak kan?"
What about you guys out there?....any comments? place it in my comments box below..OK
posted by MISYA @ 5:33 PM


TAYLOR HICKS
Tuesday, July 18
These days, Hicks says he prefers to travel rather than stay at his Birmingham apartment."It's been there and it's been nice to come home, but (I'm) only there for a few days and I'm on the road,"he said."So a tour bus with some good, cold iceberg lettuce is probably where I'm gonna stay."
DO I MAKE YOU PROUD? yes I am very proud of him...
I've never been the one to raise my hand,
That was not me and now that's who I am
Because of you I am standing tall,
My heart is full of endless gratitude,
You were the one, the one to guide me through,
Now I can see and I believe it's only just beginning
posted by MISYA @ 8:36 PM


RIHANNA
SOS and Pon De Replay from Rihanna....Help me!!

2005 saw Rihanna rocking the mic on tour with Gwen Stefani, making crowds sweat in Japan, posing for magazine covers in Los Angeles and shooting her first film role for Bring It On Yet Again. This was a long way from the quiet life she led in Barbados in the parish of St.Michael. Robyn Rihanna Fenty has come through her musical initiation process unscathed. And now she is poised for everything that 2006 may hold as she readies to do it again with her sophomore release A Girl Like Me.
posted by MISYA @ 8:17 PM


ROBBIE WILLIAMS
Sunday, July 16
Amboi Robbie Williams revealing his body in this photo. Here's a song from him...Let Me Entertain You
posted by MISYA @ 5:59 PM


KELLY CLARKSON
BREAKAWAY
Grew up in a small town And when the snow would fall down I'd just stare out my window Dreamin' of what could be And if I'd end up happyI would pray ....
I'll spread my wings
And I'll learn how to fly
I'll do what it takes
Till I touch the sky
And I'll make a wish, take a chance, make a change
And break away
But since you been gone---I can breathe for the first time---I'm so moving on---Yeah yeah---Thanks to you, now--- I get what I want---Since you been gone
Another song from her...Miss Independent
posted by MISYA @ 5:33 PM


JENNIFER LOPEZ
Recorded over the last year, Rebirth was co-Executive Produced by Jennifer's longtime producing partner Corey Rooney. Other guests on the album include Fat Joe, Marc Anthony and Fabolous who joins Jennifer on a special version of "Get Right". Other song titles include "
Hold You Down
", "Step Into My World", "Still Around" and "Cherry Pie". REBIRTH:1. Get Right2. Step Into My World3. Hold You Down feat. Fat Joe4. Whatever You Wanna Do5. Cherry Pie6. I Got U7. Still Around8. Ryde Or Die9. I, Love10. He'll Be Back11. (Can't Believe) This Is Me12. Get Right feat. Fabolous
posted by MISYA @ 5:17 PM


Rob Thomas
For nearly a decade now, Rob Thomas has been a ubiquitous presence on the modern musical landscape. As the primary composer and lead singer for matchbox twenty, he has been the driving force both behind and in front of one of the most consistently successful rock bands in recent history. Independent of the band, Rob's growing reputation as an exceptional songwriter has led to invitations to collaborate with a select list of artists – most notably Santana, for whom he wrote and sang the multiple Grammy-winning 'Smooth.' But despite his remarkable achievements, Rob found himself at a crossroads. It was a personal turning point that led to the creation of '...SOMETHING TO BE,' his debut solo album.
A song from him for you - When the Heartache Ends
posted by MISYA @ 5:11 PM


GLENN FREDLY
Saturday, July 15
Some song from his Album Aku & Wanita
- Tega
posted by MISYA @ 3:54 PM


DEWA
I dah mula suka dengan lagu-lagu dari DEWA especially this song Sedang Ingin Bercinta. Quite catchy with some elements of Dangdut...don't worry the dangdut element in the song is not that heavy until you feel like you're in a Kelab Dangdut Mawar Biru...
posted by MISYA @ 12:38 PM


SARAH RAISUDDIN
Friday, July 14
She has been very quiet these days. I wonder what had happen to her being so low profile in the scene. Anyway. this soothing song from her Dikaulah Ratu is quite a catch!
posted by MISYA @ 5:08 PM


Ainnal's Wedding *1st July 2006*
Thursday, July 13
posted by MISYA @ 9:32 PM


COKELAT
Jauh dari Cokelat...a band from Indonesia. Best jugak lagu ni...
posted by MISYA @ 6:40 PM


MARCELL
Marcell is also one of my favourite singer from Indonesia. Here's a song from him...FIRASAT
posted by MISYA @ 6:27 PM


ERRA FAZIRA
Saturday, July 8
Just recently got divorced with Yusry KRU. Feel sad for her too after a very grand wedding reception held about a couple of years back. But never mind right, ajal maut jodoh ketentuan Ilahi.
Here with her song Harapan Hanya Impian (thanks to Krepek)
posted by MISYA @ 6:18 PM


JAMIROQUAI
Sunday, July 2
One of my favourite Acid Jazz performer with his song - Love Foolosopohy. Very popular during my university days in London.
posted by MISYA @ 4:33 PM


HARVEY MALAIHOLLO
My favourite song from Harvey - Sesaat Kau Hadir. Very the catchy R&B ish!
posted by MISYA @ 3:52 PM


AUDY
Tengah gila dengan lagu Indonesia,
This is from Audy - Lagu Sendu
Ketika ku menangis tersedu
Kuingin dekatmu
Jika Kuingin lepaskan rindu
Sandarkan diri di bahumu
posted by MISYA @ 3:26 PM


FARHAN AF4
Dengan lagu Sayang Di Sayang. She sang the keroncong very well! Ini pula lagu Biarlah Rahsia yang dinyanyikan oleh Farhan di konsert AF semalam (1st Julai 2006)
posted by MISYA @ 3:07 PM


About Me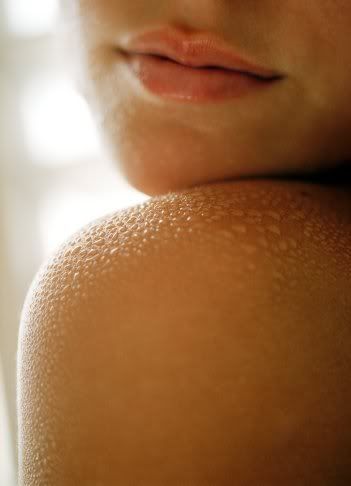 Name: MISYA
Home: KUALA LUMPUR, Malaysia
About Me: You can email/MSN Messenger me at : kissfeez@hotmail.com
See my complete profile
Previous Post
Archives
Thank you for the Music - My Affiliates
Fun Stuffs!
Reading Stuffs - Celeb News!
This might be what you're looking for
My Music
Vote for my blog
Top Links From My Site
To subscribe to my blog - enter your email address below
Powered by

online
Online Casino
Disclaimer:
The purpose of this site is "try before buy", just like an online HMV & "save your time for making your music clipsoff you original CD". These music clips are for evaluational purposes only. Delete all downloaded music clips within 24 hours. All the songs here are copyrighted to their respectful companies. Support these artists by purchasing their original CD online or the CD store nearby. You can keep the music clips only if you own the original CD; otherwise, you don't have right to do so. For music companies: The songs here are used for evaluational and advertising purposes only. If you don't like the songs posted here, please don't hesitate to let us know and we will unpost it.